Coach Rental Dubai | Charter Bus Rent Dubai UAE
At AALI Coach Rental Dubai | Charter Bus Rent Dubai UAE, We have unmatched services all over Dubai United Arab Emirate. At our Coach Rental Dubai | Charter Bus Rent Dubai UAE dept we always support clients/customers to select the best Coach or Charter Bus for their transport needs in Dubai UAE.
Our support team helps to select the best Coach for your Group and Family transport whether it's a small Coach, Bus, or Van like 12 Seater Van or 14 Seater or Bigger Coaches like 25 Seater Coach, 30 Seater Coach, 34 Seater Coach or 50 Seater Luxury Coaches rental Dubai UAE.
To get the best deal on Bus Rental Dubai visit Bus Rental Dubai page.
For best and efficient Coach Rental and Charter Bus Rent Dubai solutions that allow our valuable customers safely and reliably transfer anywhere within Dubai United Arab Emirates. AALI Coach Rental Dubai | Charter Bus Rent Dubai UAE is the way to go.
Coach Rental Dubai | Charter Bus Rent Dubai UAE department is ready to transport you or your family and or group passengers all over UAE. Book one of our Coach or Charter Bus to roam around Dubai UAE luxuriously with style. We are proud to be the top Coach & Charter rental Dubai company in UAE.
We will make your family transport, events, or city tour transport convenient and very economical. We have been offering a luxury type of coaches and charter bus rental services to satisfy you enjoy our best service at very economic rates all over UAE.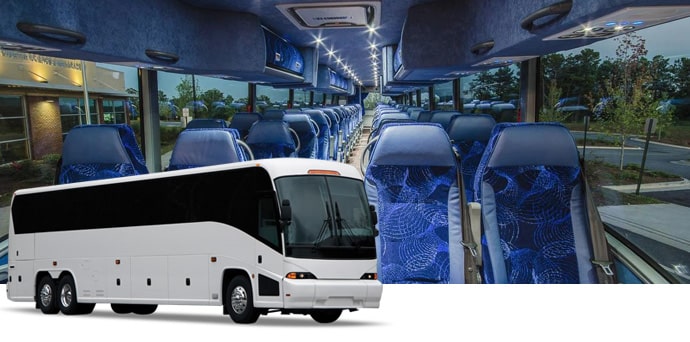 Charter Bus Rental Dubai for your Transport Needs
AALI Coach Rental Dubai | Charter Bus Rent Dubai UAE providing innovative solutions in a charter bus rental in Dubai for the long run. We know customer's requirements and concerns. That's why today we become the top bus rental company in Dubai UAE. Get the best deals today on Bus rental with drivers in Dubai UAE.
Our coach & charter bus rental services are a great option for both national and international travelers visiting Dubai to enjoy and explore UAE with their families.
Why Choose Coach or Charter Bus Rent Services Dubai?
We as a TOP Charter Bus Rental and Coach Rental company in Dubai have been serving customers for a decade, and this decade time we haven't received complaints from our customers except very few.  Most of our customers are very satisfied and happy with our experience drivers and brand new coaches as we always maintain brand new fleets to provide the luxury and best transport to our valuable clients.
We have hired the best customer services team, and we assigning a reserve coordinator for each group so that the travelers can directly communicate with him and radiate their needs, which will lead our staff members to take immediate action toward fulfilling customer's requests.
Highly Comfort:
In this 21st century the transport companies can't catch customers if they don't maintain high comfort on their luxury fleets of Coach and Buses, Considering it we always been maintaining brand new buses in our Coach Rental Dubai | Charter Bus Rent Dubai UAE branch.
When you choose us as your transporter, so you can expect a brand new luxury coach with great interior and incline seats and enough storage for your luggage.
Low Cost
Hiring Coach or Charter Bus from AALI Coach Rental Dubai & Charter Bus Rent Dubai we guaranty to beat any genuine quote by 10%. We have been focusing to maintain very competitive rates on our charter buses and coaches rental Dubai department.
Getting the best rates from us on coach or charter buses you shall divide the cost of the trip among all passengers, thus hiring a charter bus is the most cost-effective way to go.
Quality Charters Buses & Coaches
We have been monitoring worldwide charter bus rental companies and getting ideas from them to maintain the best quality services
Availability
At coach rental Dubai | charter bus rent Dubai you don't have to worry about whether a suitable vehicle for your group size will be available or not. You can hire any type of vehicle from 7 seats to 50 seats by just one call in one minute at a very low cost from us.
Security
First thing first comes first, at coach rental, and charter bus rent Dubai we have very strict rules to follow the security & safety rules implemented by the government of Dubai, United Arab Emirate, and it is not just limited to customers, we apply it to our vehicles and drivers too.
Experience
Great service is equal to a good well and best reputation in coach rental Dubai | charter bus rent Dubai industry is hard to maintain for small bus rental companies.  The quality and experience grow with maturity. We are proud to have more than 10 years of experience in the business of transportation in UAE, our all coach drivers and bus drivers possessing more than 10 years of experience in the field of chauffeur services in Dubai
Area of Work
When you need our coach rental Dubai | charter bus rent Dubai services?
To serve your needs of Dubai city tour transport, Abu Dhabi tour transport, or any other state of UAE to travel as a large group. Best choice for a large group, the best choice for family transport, events transport, exhibition transport, wedding transport, airport transfer, hotel transfers, sports teams transport, etc.