Half Day Dubai City Tour
With every passing year, Dubai City is becoming more and more popular among travelers all around the world.
Dubai tours offer you so many interesting activities and entertain you all the time where it becomes impossible to get bore for a single moment of time.
What make this beautiful city, Dubai UAE tourist spot attraction so attractive and interesting? Is it its shopping scenario alone? Indeed No, the answer is the awesome blend of modernity,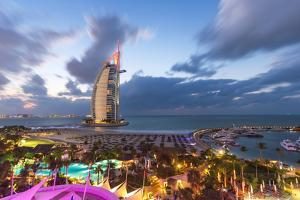 Burj Al Arab Hotel – Visit the Most Luxurious Hotel and Jumeirah Beach
Not only considered one among the tallest hotels in the world but also reputed as one of the most expensive accommodation properties worldwide.
Burj Al Arab is an iconic symbol of Dubai city. But most of the tourists adore this masterpiece for its unique architecture and design.  In addition the free public beach nearby the hotel gives tourists excellent location for photography.
Burj Khalifa – The World Tallest Building
Earlier known as Burj Dubai, Burj Khalifa has several sparkling features that make it a top attraction of Dubai.
Standing proudly as the tallest building in the world, Burj Khalifa features an observation deck on its 124th floor from where you can admire the striking beauty of Dubai.
Indulge with free tourist attraction: Burj Khalifa Fountain Show , Its the world largest water dancing show,
Dubai Mall – The Largest Shopping Mall in Middle East
Dubai Mall is one of the largest shopping mall in the world.
The mall is a part of the Burj Khalifa complex and also includes two other gem attractions of Dubai, i.e. Dubai Aquarium and Dubai Ice Rink. Dubai Mall is considering the most expensive mall in Middle East.  Dubai malls brings the great pleasure and provides the world class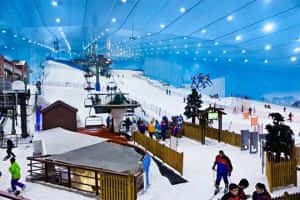 Ski Dubai – Snow Park
This indoor ski resort remains always in the top list of travelers visiting Dubai. Ski Dubai is the first of its kind in the entire Middle East. Indulge with the joy able atmosphere of the resort during playing real snow amazing games all the year round.
Dubai Heritage Village
Also known as "Hatta Village", it is constructed around an old design to bless traveler a feel of Arabic traditional hospitality. Recreated in a typical mountain village style in a lovely oasis, Hatta Village helps you in discovering the charm of old Dubai, mud houses,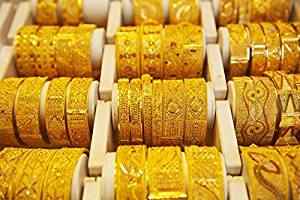 Dubai Gold Souk – UAE Largest Gold Market
Who ever want to give it a miss while touring Dubai? Located in the heart of Dubai's commercial district, Gold Souk is a traditional market with over 300 retailers trading exclusively in jewellery. The market is world famous for its large variety of gold ornaments sold at amazing prices.
Dubai Aquarium- Dubai Dophinarium Tour
Dubai Dophinarium is the one of the great entertainment centers of Dubai where all laser and light shows are well organized inside the Dophinarium which turns the tourist's interest from any meadow.
If you wish to play with the real Dolphin you can approach to habitat pool where you can experience the liveliness of dolphins.
Dubai Museum – Al Fahidi Port
An extremely must seen spot in Dubai city, we recommend visiting Museum whenever you got the chance to visit Dubai.
The Dubai Museum exhibits and radiates many aspects of Dubai city which contain life in a bustling market, Islamic schools, and the desert at night. In short museum will show you the past life and culture of Arab life.
Atlantis Dubai – The Palm
The five star hotel resort Atlantis Dubai which covers 46 hectares (110 acres) has several attractions for both adults and children; offering a variety of not only luxurious accommodations, but a wide choice of recreational activities to suit varied interest and energy levels of guests to warrant an experience of a lifetime at such a grand place as Dubai.
Jumeirah Mosque Tour
The most beautiful and highly visiting Mosque in Dubai city. This Mosque is open for non Muslim too for one hour in a day.
It's the most photo shots place, visitors love to capture specially at evening lightening time. Dubai is not just famous of beautiful skyscrapers, Indeed Jumeirah Mosque visit
Wild Wadi Waterpark – Jumeirah Park
An excited thrilling moment awaits you at Dubai city most advance park: water theme park. Wilde Wadi Park mounted between Burj Al Arab and Jumeirah Beach Hotel.
Take yourself on a spine – tingling adventure on some of the most exciting rides in the world as to effortlessly mode from ride to ride without ever having to leave the cool, clear water.
Experience the Tunnel of Doom that takes you twisting and turning though underground tunnels before you emerge into the lazy river.

AALI Transport and Bus Rental Dubai LLC is The Leading Transportation Company & Best Bus Rental Company in Dubai, Sharjah & Abu Dhabi  UAE.
We Offers a Premium Vehicles Renting Service in Dubai For Picnic &  Parties Transport , Guest Transport , Family & Friends Transport , Events Transport , Airport Transfer , City Tour Transport, Hotel Transport, Group Passenger Pick n Drop, Sightseeing Transport etc.
We Have All Types Of Luxury Minivan and Buses with Drivers Rental Services On Daily & Weekly Bases All Over UAE.
Summary
Reviewer
Reviewed Item
Dubai City Tour - Great Services with reasonable rates