Explore the City of Dreams
Abu Dhabi City Tour From Dubai
Abu Dhabi City Tour
A day Abu Dhabi City Tour includes all the top tourist attractions visit within the city which will make your day full of fun and joy with family and love one. Experience the old and modern tourist attraction sightseeing tour by luxury buses and minivan with experience drivers.
Abu Dhabi city sightseeing tour time limit is up to 10 hours, excess hours will be considered overtime.
Abu Dhabi private tour package includes:
✔ Pickup from any place with in Dubai or Sharjah by Minivan or Buses (Subjected to customers' needs).
✔ Ferrari World Abu Dhabi (Sightseeing from outside).
✔ Yas Island.
✔ Abu Dhabi Sheikh Zayed Grand Mosque (with entry access).
✔ Heritage Village Abu Dhabi (with tourist access).
✔ Dates Market Abu Dhabi.
✔ Irani Market.
✔ Al Wahda Mall (or any Malls within Dubai city areas as per customers demand for shopping).
✔ Emirate Palace (Outer sightseeing).
✔ Qasr Al Hosn.
✔ Abu Dhabi Corniche (Photo shots and walk if customers want).
✔ Travel inside of Abu Dhabi city to see skyscrapers and the city.
✔ Abu Dhabi Museum (Louvre) (Outer view).
Note: The itinerary of Abu Dhabi City Tour packages can be customized, subjected to guest interest and needs.
We also offer an amazing Dubai city tour packages with competitive rates. Explore Dubai city top attractions and enjoy your valuable time with us.
Important information About Abu Dhabi City Tour
Sheikh Zayed Grand Mosque entry required special dresses from men and women as mentioned below:
Men shall not wear shorts (The dress shall cover knees).
The legs and arms shall be covered
The attire shall not be tight
Females will be asked to cover their hairs, also during entry to holly Mosque Abaya and headscarf will be provided by Mosque Management, which has to be return back while leaving.
Those tourist attractions which require entry tickets: Tickets shall be arranged by guests and can be got on the spot at entry gate.
All our Abu Dhabi City Tour packages are private basis and not sharing basis. Exclusive vehicle will be provided with experience driver.
Pickup time from Dubai or Sharjah is as per customer convenience and needs.
Time countdown will be starting once driver pickup guests from their hotel, residence etc.
Abu Dhabi City Tour Overview
Visiting UAE and not getting Abu Dhabi City Tour deals your tour to UAE is surely incomplete. Visit Abu Dhabi with family with us and grab the max indulgent by exploring the capital city of UAE top old and modern tourist attractions.
United Arab Emirates is one of the most beautiful country in terms of tourism and famous for high rise skyscrapers, luxury shopping malls, luxury hotels and modern parks and zoo etc.
Abu Dhabi is the capital city of UAE and the residence place of the ruler "His Highness Sheikh Zayed Bin Al Nahyan". According to recent survey more than 2 million tourist visited Abu Dhabi city last year 2018.
Abu Dhabi City Tour gives you a best opportunity to explore the beauty of Abu Dhabi city with your family and friends.
Abu Dhabi city is not like Dubai which comprised of high skyscraper and luxury shopping malls, but Abu Dhabi city enrich with the Arab fast culture, heritage and indeed the Sheikh Zayed Grand Mosque which is the most highly visited spot in UAE.
Experience the historical city with us in a day Abu Dhabi City Tour deals where you will explore all the tourist attractions which includes Sheikh Zayed Grand Mosque, Ferrari World, Yas Island, Heritage Village, Louvre Abu Dhabi, Abu Dhabi Corniche, Sheikh Palace, Iranian Market, Dates Market and Abu Dhabi City Sightseeing.
Abu Dhabi is the city of peace and Arab culture which filled with skyscrapers, costly shopping malls, awesome fountains, beautiful parks and zoo, beach etc.
Abu Dhabi City Tour From Dubai
Pickup from Dubai / Sharjah hotel, residence or any place a

s per customers demand.
Driven to Abu Dhabi city via Sheikh Zayed road.
Enjoy 1 hour 40 minutes ride with Music on the way to Abu Dhabi and indulge with sightseeing high rise building on both side of road from 6 feet up.
The 1st tourist spot in Abu Dhabi City Tour deals is Grand Mosque: On arrival to Abu Dhabi city visit Sheikh Zayed Grand Mosque: Sheikh Zayed Mosque is the largest mosque in UAE and main place of worship, The Grand Mosque contains 7 ceiling fixtures, each of them are comprised of a huge number of Swarovski Crystals and made of white shiny marble, the mosque consists of 82 large domes. The main hall handmade carpet is the world largest carpet which is about 5700 Meters. Tourist from all over the world visiting UAE to take Abu Dhabi City Tour with grand Mosque visit. The mandatory instructions about Grand Mosque visit are highlighted above (Please take a view prior to visiting this holly Muslim religious place).
After ending at Mosque, head to Heritage Village Abu Dhabi and experience the traditional aspect of Arab past culture and learn how the Arab tribes were living in desert. See the eye catching old Mosque, Oasis Village, Old Time daily usages items, do shopping and buy a traditional Arabic jewelry and attire etc. Indulge yourself by watching a craftsman making traditional metal things, pottery, weaving Arabic dresses. The craftsmen demonstrate their work to visitors live and often inviting visitors to try making it too. This Abu Dhabi Tourist attraction will lead you to deep thinking about how the Arab people were living before the discovery of oil.
Next, the Abu Dhabi Tour Bus driver will take guests to the most significant place of Abu Dhabi city which is filled with World-Class Architecture design and the most luxurious and costly hotel in Abu Dhabi "Emirates Palace Hotel". The Emirates palace Hotel construction cost is 3 plus billion USD which is the 3rd no world experience hotel ever built. You will see a geomagnetic shape grand dome in main hall. Most of the Palace suites are furnished in costly marble and gold. This Awesome iconic landmark blends Arabian splendor with modern luxurious to generate an amazing and memorable experience, the sandy golden color building with green garden and water fountain everywhere will make your time unforgettable forever.
The next Abu Dhabi Adventure Tour attractions where driver is going to take you is The Famous Abu Dhabi Corniche with beautiful park, Here you can walk for some time to sightseeing the blue water with amazing Abu Dhabi skyscrapers view. The Corniche road spread around 9 km with separate pedestrian pathways, reserve child play areas. It's the best picnic tourist attractions for families; you can spend a whole day here and even cook with family in park area. Take some snapshot for social sharing and get to the bus.
Head to dates market, if you like dates so this tourist attraction must be in your Abu Dhabi City Tour packages. UAE is famous for different variety of dates; here you can buy high quality of dates on reasonable rates. Before buying you can taste it and do bargain with shopper. Most of tourist visiting here to buy Ajwa, Majdool and Chocolaty dates and taking them to his home country, You will see a rush of tourist here, around 2 thousand tourist visit recording each day.
Driven to the Iranian market Abu Dhabi which is called souk also, situated in Al Mina area. This Abu Dhabi Tour Attraction is well known for traditional jeweler, handmade prayers beads, miniature dhows, handmade traditional basket, brass products, and carpets etc. Iranian market offer wide range of original products and items made by Iran like bedspreads, costly carpet, Persian rugs etc.
Get to Qasr Al Hosn, It's a historical tourist attraction located in Rashi Bin Al Makhtom St Abu Dhabi, just near to Abu Dhabi beach and Consider one of the best Dubai to Abu Dhabi Tour Spot. It's built in 1790, and it was the home of ruler family and the place of issuing and counseling rules about the country. This stone made oldest heritage building transformed to a museum in 2018 and open for tourist to see the history of Arab prior to development.
After Abu Dhabi City Sightseeing Tour while returning get to the world best adventurous theme parks "Ferrari World". You will surely amazed by seeing the world fastest roller coaster "Formula Rossa" and "21 Feet Tall Jeep" in this top Abu Dhabi tourist attraction. If you are lover of Ferrari cars so there is no best place in the Middle East to find it exempt Ferrari World. There are many family rides cars you can ride in. Ferrari World situated under the roof of 2000,000 square meters which is making it the world largest indoor theme park.  This beautiful amusement park comprised of Ferrari cars exhibition hall, cinema hall, restaurants, shops and a Disney cars which entertain kids. No doubt Ferrari World is one of the best Abu Dhabi Sightseeing attractions and must be in your bucket list.
The last stop of this amazing Dubai To Abu Dhabi Tour journey is Abu Dhabi Museum "Louvre"; it's the real spot of true art lovers. The museum covered 24000 sqm area. The roof is built of gigantic dome to protect the galleries from sun heat. Louvre located in Saadiyat Island, so you can roam around on the beach areas too and can spend a whole day even.
Abu Dhabi City Tour Booking / Cancellation Policy
Abu Dhabi City Tour booking shall be done minimum 2 days prior to tour date (it is favorable for us), indeed we have facilities of same day booking too.
Those tourist attractions which required entry tickets, shall be arrange by tourist.
Infants are exempt from entry fee.
20 % payments shall be posted to our account prior to secure the booking of Abu Dhabi City Tour Deals. Note: if it's hard for customers to remit the advance payment, so here we are showing flexibility and booking can be done without advance payment, thus payment shall be paid to driver at services date by cash.
Booking can be post pond by guest minimum 5 days prior to services date.
Booking can be cancelled by customers minimum 5 days prior to services date.
1oo% payment will be charged if booking cancelled by customers within 24 hours prior to Abu Dhabi City Tour Services start time.
FAQs About Abu Dhabi City Tour
Q: How far is Dubai Abu Dhabi?
A: Abu Dhabi located 140 km far from Dubai main city areas and takes approx 1 hour and 40 minutes by Dubai to Abu Dhabi tour bus or van ride via Sheikh Zayed Road.
Q: How do you get from Dubai to Abu Dhabi?
A: There are many transfer options, like if you are 3 or less people use taxi or metro or can use public transport bus, But if you are a large group or family and want to have Abu Dhabi city tour or pick n drop better hiring a private Dubai to Abu Dhabi Tour bus or van subjected to your needs.
Q: What are the best restaurants to eat in Abu Dhabi city?
A: There are plenty of luxury and ordinary restaurants in the city, being in business of tourism we can suggest few of them based on guest feedback.
1. Angar restaurant (Indian restaurant) located in Yas Marina Circuit,
2. Villa Toscana (Italian Restaurant) located in National Tower Corniche Road,
3. Sontaya South East Asian Restaurant (Thai Restaurant) Located in Saadiyat Island,
4. Paul Cafe (French Restaurant) Located in Zayed the 2nd street,
5. Ibrahimi Restaurant (Pakistani Restaurant) Located in Madina Zayed,
6. Hakkasan (Chinese Restaurant) located in Emirate Palace Corniche Road etc.
Q: What are the adventurer things to do in Abu Dhabi at night?
A: Abu Dhabi is the city of lights, fun and adventure, the fun activities never end and active 24/7. You can indulge yourself at Abu Dhabi night life by visiting dance bar, restaurants, parks and zoo and can roam around the city. Visit Sheikh Zayed Grand Mosque at night and enjoy the blue light reflecting the white tiles and domes.
Q: How long is the Corniche in Abu Dhabi?
A: Abu Dhabi Corniche located in the heart of Abu Dhabi city, the Corniche road is 8 kilo meter long, which comprised of a beautiful park, children play areas, cafes, restaurants etc. Here you can cook with family and can spend a whole day.
Q: Is Sheikh Zayed Mosque free?
A: Yes, Sheikh Zayed Grand Mosque is free to enter. The Mosque opened from Saturday to Thursday from 9 am to 10 pm, It Friday morning time the Mosque is open for worshiper only.
Q: What should I wear to Sheikh Zayed Mosque before entry?
A: Men shall wear loose fitting attire and not shorts, for women Abaya and headscarf will be provided at the time of entry and shall be return back at exit time.
Other Tour Packages, You May Like To Explore
Dubai City Tour
Experience Dubai city with top city tour attractions visit. Get 20 % off for family Dubai city tour deals. Explore Dubai like never before
Desert Safari Dubai
Experience the Top Desert Safari at Dubai, Low Cost with VIP Services. Enjoy an Amazing Evening with us in Desert of Dubai UAE. Grab the Max Fun & Thrill with Family and Friends.
Al Ain City Tour
Al Ain City is natural city filled with top natural tourist attractions and greenery, mountain, zoo etc. Experience an Amazing Tour to Al Ain City from Dubai.
Abu Dhabi City Tour Top Attractions (Gallery)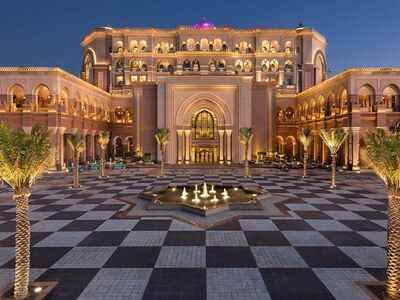 AALI Transport and Bus Rental Dubai LLC is The Leading Transportation Company & Best Bus Rental Company in Dubai, Sharjah & Abu Dhabi  UAE.
We Offers a Premium Vehicles Renting Service in Dubai For Picnic &  Parties Transport , Guest Transport , Family & Friends Transport , Events Transport , Airport Transfer , City Tour Transport, Hotel Transport, Group Passenger Pick n Drop, Sightseeing Transport etc.
We Have All Types Of Luxury Minivan and Buses with Drivers Rental Services On Daily & Weekly Bases All Over UAE.