Dubai City Tour – Tour Itinerary & Places To Visit in Dubai
Dubai City Tour
The full day 10 hours Dubai City Tour deals offer by us is the best and economic way of exploring the top iconic landmarks of Dubai city which include the heritage, old and modern tourist attractions as highlighted below:
The Dubai City Tour amazing journey starts from customer's choice location like Dubai any hotel, any residence etc. The assign bus driver will pickup you as per your convenience time and drive you around the world most beautiful city top attractions.
The first tourist attraction of this amazing tour package is ' Gold Souk & Spice Souk Dubai", gold souk is the hub of Gold, costly designed jewelry and stone etc trading in UAE. The souk comprised with hundreds of retailer shops offering a wide selection of jewellery, diamonds and costly stone etc.
Head to Dubai Museum & Al Fahidi Fort which is the best tourist spot in Dubai City Tour Packages which will lead you to know in deep about Dubai and Arab people history. Here you can see the old daily usages items which Arab people were using in past and old photo gallery, old weapons, old boats, tombs, agriculture accessories and so many other heritages which reveal the history of Arab.
Driven by Jumeirah road and passing through union flag toward "Jumeira Mosque" also called Blue Mosque. This historical mosque built of traditional Fatimid style and one of the most Best tourist attraction for photo shots and it is only Mosque in Dubai where even Non Muslim are allowed to go inside.
Head to white sand open beach following the same route to Jumeira Beach for photos shots and sightseeing.
The next Dubai City Tourist Attraction which considers being the most visited and luxurious hotel in Middle East, "Burj Al Arab". The 7 star luxury hotel situated in the edge of Arab sea in island. Go by legs till tourist access point and take memorable pictures with Burj Al Arab for social sharing.
Adding more to this amazing Dubai Adventure Tour, the tour bus will take you to Madinat Jumeira which is full of world top class approx 50 restaurants with stunning view of Arabian Gulf. The restaurants are serving tourist 24/7.
Our experience driver will bring you next to the Palm Island Atlantis Hotel, the 5 star majestic hotel situated in mane made island with amazing view of Arabian Gulf Sea. Take some photos from tourist access point with your group.
Further visit Dubai Marina and Mall of the Emirates for shopping and head to Dubai Mall via Sheikh Zayed road. Do some shopping in Dubai mall and get to 829 meter world tallest building "Burj Khalifa" tourist access point spot and enjoy taking Selfie & join pictures.
Note: Showing our good well, we have the option of customizing Dubai City Tour Itinerary as per the guests / customer's choice and wishes. You can advise the tour bus driver about your own itinerary too.
Other Tour Packages, You May Need To Explore
Abu Dhabi City Tour Packages
Abu Dhabi City Tour Packages
Experience Abu Dhabi city tour from Dubai by exclusive luxury buses / minivan with experience drivers. Sightseeing Abu Dhabi city top tourist attractions in a Day Abu Dhabi city tour deals
Desert Safari Dubai Packages
Desert Safari Dubai
Dubai Desert Safari is indeed the must do activity in Dubai, Enjoy your evening with us with low rates Desert safari. Enjoy Dune Bashing, Camel Ride, Belly Dance Shows, Bike Ride, Henna Panting etc
Dubai Tour Highlights with Future Attractions
This full day Dubai City Tour will take you to view all top tourist attractions within the city. See the world high skyscraper, shopping malls, luxury hotels, beaches, historical and modern spot etc by your own eyes.
This adventurer Dubai excursion leisure tour will make your memories for a lifetime. The full day Dubai City leisure trip allows you to capture an amazing movement with incredible surroundings environment with your family and friends.
We offer wide range of tour Coaches, Van, Minibuses and Luxury Buses with well trained multi languages speaking drivers which lead us to stand in the list of Top 10 Dubai City Sightseeing tour operator in the region.
All tourist buses are equipped with perfect ACs, Sound System, fully insurance, curtains and incline & decline comfortable seats etc
Dubai city is indeed small in size but has plenty of sightseeing leisure opportunities and full of tourist attractions which make you indulge for whole day. A lot of adventurer attractions, historical landmarks, zoo, luxurious malls and hotels view, beaches etc is waiting for you. You will be certainly having a lifelong un-unforgettable vacation in this dream city.
If you think money cannot buy happiness than must visit Dubai and grab the max happiness and fun with thrill by taking Dubai Guided Tour, it's guaranteed that it will bring smile in your face.
Dubai city situated on the Persian Gulf sea edge and famous for the high raise modern buildings, night life, luxury shopping malls, hotels and indeed of being one of the richest city in the world.
Dubai tourism sector generating enough income from tourism, thus they are focusing highly to build world top class tourist attractions like "Dubai Creek Tower" which is under construction. The height of this skyscraper will be 1345 Meter which will remain Dubai to retain the title of World high skyscraper city.
Another mention able Future Attraction "Aladdin City" inspired from the famous Aladdin story or film and is being constructed. This tourist attraction will lead you to disappear in Magical story of Aladdin.
Apart from these "Blue water island Dubai" has been constructing since 2013 in the coast of gulf ocean and it will be one of the Biggest tourist attractions in the world which comprise of world biggest observations wheel.
Another future Dubai tourist Attraction which is called "The Museum of The Future" which will be inaugurate in 2020. It will be home to the future technology where you will get the chance to touch the future, see the creativity and imagine the possible world to come.
There are few other tourist attractions which are being constructed too which will boost tourism in Dubai as Dubai can't stop in any condition in the run of this changing world because they don't want to lose their dignity and position being maintained in tourism.
Dubai is known for open heart city, either you are old or new to Dubai. This dream city warmly welcome people of all ages, you will never be bored of Dubai because of so many tourist attractions where fun, thrill and adventure never end.
Our Amazing Dubai City Tour bus will take you to the top rated tourist attractions which includes Dubai Gold Souk, Spice Souk, Bastakiya, Dubai Creek (Abra), Atlantis Hotel, Burj Khalifa, Jumeira Beach, Blue Mosque, La Mer Beach, Dubai Marina, Sheik Zayed Road, and Mall of the Emirates, Global Village, Miracle Garden, Burj Khalifa and Dubai Mall etc.
We also offer Abu Dhabi City Tour from Dubai with best rates by luxury vehicles with executive drivers, you will surely love to see the top tourist attractions of the capital city of UAE too.
Modern Dubai City Tour Itinerary
In this Dubai City Tour deals you will get an amazing chance to explore all the top tourist attractions located in Dubai city territory by exclusive tourist bus or van with experience driver.
Dubai City Sightseeing tour duration is minimum 10 hours, extra hours will be considered overtime.
Our Dubai City Tour Itinerary includes below tourist spots. The Dubai city tour itinerary mention below can be covered within two or more days and subjected to how long the tourist want to stop at each spot.
Pickup from any place with in Dubai city or Sharjah city using Van or Bus (Subjected to customers' needs).
Gold Souk and Spice Souk Dubai. (The biggest Gold market & Souk in Dubai).
Dubai Creek (Dubai heritage district, old Dubai).
Dubai Museum (The old historical building of Dubai. Deep view of Arab history).
Dubai Jumeirah Mosque (The top photographed Mosque in Dubai UAE).
Jumeirah Beach (Best white sand beach in Dubai located in Jumairah area).
Burj Al Arab Dubai (The most luxurious hotel in the world).
Madinat Jumeirah Dubai (Full of different kinds of restaurants with ocean view).
Atlantis Hotel Dubai (The eye catching seven stars hotel in Dubai).
La Mer (A family beach in Dubai).
Sheikh Palace (Dubai king HH Sheikh Mohammad palace).
Mall of The Emirate (Shopping Mall).
Dubai Mall (The biggest shopping mall in Dubai).
Burj Al Khalifa Dubai (The world tallest skyscraper)
Note: The itinerary can be customized, subjected to guest interest and needs.
Important information About Dubai Tour
Recommended dresses are casual.
Get your camera with yourself to capture an amazing movement in this Dubai City Tour.
Some tourist attractions in Dubai city required tickets which shall be arrange by guest prior, also the tickets can be purchased in entry gate too.
Our Dubai City Tour Packages are private basis only and not sharing basis. We provide an exclusive van or bus for each group with experience driver.
Pickup time and pickup location within Dubai city will be as per customer's convenience and needs. Guest shall inform us minimum 1 day prior about the time and location.
Note: The Dubai Local Tour time countdown starts once driver pickup the guests from their choice location.
Half Day Dubai City Tour
With every passing year, Dubai City is becoming more and more popular among travelers all around the world.
Dubai tours offer you so many interesting activities and entertain you all the time where it becomes impossible to get bore for a single moment of time.
Show More
Burj Al Arab Hotel – Visit the Most Luxurious Hotel and Jumeirah Beach
Not only considered one among the tallest hotels in the world but also reputed as one of the most expensive accommodation properties worldwide.
Burj Al Arab is an iconic symbol of Dubai city. But most of the tourists adore this masterpiece for its unique architecture and design.
Show More
Burj Khalifa – The World Tallest Building
Earlier known as Burj Dubai, Burj Khalifa has several sparkling features that make it a top attraction of Dubai.
Standing proudly as the tallest building in the world, Burj Khalifa features an observation deck on its 124th floor from where you can admire the striking beauty of Dubai.
Show More
Dubai Mall – The Largest Shopping Mall in Middle East
Dubai Mall is one of the largest shopping mall in the world.
The mall is a part of the Burj Khalifa complex and also includes two other gem attractions of Dubai, i.e. Dubai Aquarium and Dubai Ice Rink. Dubai Mall is considering the most expensive mall in Middle East.  Dubai malls brings the great pleasure and provides the world class
Show More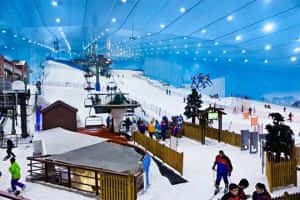 Ski Dubai – Snow Park
This indoor ski resort remains always in the top list of travelers visiting Dubai. Ski Dubai is the first of its kind in the entire Middle East. Indulge with the joy able atmosphere of the resort during playing real snow amazing games all the year round.
Show More
Dubai Heritage Village
Also known as "Hatta Village", it is constructed around an old design to bless traveler a feel of Arabic traditional hospitality. Recreated in a typical mountain village style in a lovely oasis, Hatta Village helps you in discovering the charm of old Dubai, mud houses,
Show More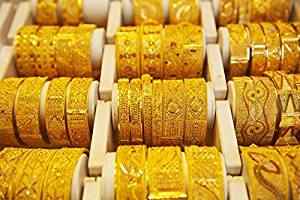 Dubai Gold Souk – UAE Largest Gold Market
Who ever want to give it a miss while touring Dubai? Located in the heart of Dubai's commercial district, Gold Souk is a traditional market with over 300 retailers trading exclusively in jewellery. The market is world famous for its large variety of gold ornaments sold at amazing prices.
Show More
Dubai Aquarium- Dubai Dophinarium Tour
Dubai Dophinarium is the one of the great entertainment centers of Dubai where all laser and light shows are well organized inside the Dophinarium which turns the tourist's interest from any meadow.
Show More
Atlantis Dubai – The Luxury Hotel in Dubai
The five star hotel resort Atlantis Dubai which covers 46 hectares (110 acres) has several attractions for both adults and children; offering a variety of not only luxurious accommodations, but a wide choice of recreational activities to suit varied interest and energy levels of guests to warrant an experience of a lifetime at such a grand place as Dubai.
Show More
Dubai Museum – Al Fahidi Port
An extremely must seen spot in Dubai city, we recommend visiting Museum whenever you got the chance to visit Dubai.
The Dubai Museum exhibits and radiates many aspects of Dubai city which contain life in a bustling market, Islamic schools, and the desert at night.
Show More
Jumeirah Mosque Tour
The most visited tourist attraction in Dubai city. The Mosque is open for non Muslim too for one hour in a day. It's the most photo shots place, visitors love to captures the amazing movements specially at evening lightening time.
Show More
Wild Wadi Waterpark – Jumeirah Park
An excited thrilling moment awaits you at Dubai city most advance park: water theme park. Wilde Wadi Park mounted between Burj Al Arab and Jumeirah Beach Hotel.
Show More
Dubai City Sightseeing Tour Booking / Cancellation Policy
Dubai city tour booking shall be made 48 plus hours prior to services date (it's not mandatory but favorable for us). Also we have facilities of same day booking too.
Those tourist attractions which required entry tickets, shall be arrange by tourist.
Infants are exempt from entry fee.
20 % payments shall be posted to our account prior to secure the booking. Note: if it's hard for customers to remit the advance payment, so we can show flexibility and booking can be done without advance payment, thus payment shall be paid to driver by cash at services date.
Booking can be post pond or cancelled by guest minimum 5 days prior to services date.
1oo% payment will be charged if booking cancelled by customers within 24 hours prior to services start time.
Q: What is Dubai City tour?
A: A Dubai city tour is best way of exploring Dubai top landmarks in a full day Dubai sightseeing packages. You can even go with tour operator default tour itinerary or can schedule your own wishes itinerary of tourist attraction you love to see and visit.
Q: What you can do in Dubai for free?
A: Dubai is open heart city and offering allot of free things to do in Dubai, like go and watch fountain show at morning near Burj Khalifa, Visit Dubai mall and move around in the world biggest shopping mall, Visit Dubai museum and explore the history of Arab, Visit Dubai Beaches, Parks etc.
Q: What activities can you do in Dubai?
A: Dubai is full of world top adventure activities which will never let you board either you are new or old to Dubai.
Few things to do in Dubai we can mention here like, Visit Burj Al Arab tourist access point, go to blue mosque, take Abra ride at Dubai creek, visit Desert safari Dubai, head to Global village, enjoy time in IMG world park, take evening tour of Dhow cruise with diner, visit Dubai Aquarium, get to Dolphinarium Dubai, visit Lego land Dubai, Motion gate and Bollywood park Dubai etc

AALI Transport and Bus Rental Dubai LLC is The Leading Transportation Company & Best Bus Rental Company in Dubai, Sharjah & Abu Dhabi  UAE.
We Offers a Premium Vehicles Renting Service in Dubai For Picnic &  Parties Transport , Guest Transport , Family & Friends Transport , Events Transport , Airport Transfer , City Tour Transport, Hotel Transport, Group Passenger Pick n Drop, Sightseeing Transport etc.
We Have All Types Of Luxury Minivan and Buses with Drivers Rental Services On Daily & Weekly Bases All Over UAE.