Dubai City Tour  Explore The Modern City of UAE
Dubai City Tour – Tour Itinerary & Places To Visit in Dubai
Dubai City Tour
The full-day Dubai City Tour package offer by us is the best and economical way of exploring the top tourist attractions of Dubai city which includes visiting the heritage landmarks, Dubai desert, old and modern tourist attractions.
Dubai city is situated on the edge of the Persian Gulf sea and is famous for its high-rise modern skyscrapers, nightlife, luxury shopping malls, hotels, and indeed of being one of the richest cities in the world.
The city is small in size of course but has plenty of leisure activities and tourist attractions to entertain you a whole day, a lot of adventurer attractions, historical landmarks, zoo, luxurious malls, hotels view, beaches, deserts, etc are waiting for you. You will certainly have a lifelong unforgettable vacation in the dream city.
This full of adventure Dubai city tour will make your memories alive for a lifetime and will allow you to capture an amazing movement with incredible surroundings environment with your family and friends.
This Amazing Dubai City Tour bus will take you to the top-rated tourist attractions which include Dubai Gold Souk, Spice Souk, Bastakiya, Dubai Creek (Abra), Atlantis Hotel, Burj Khalifa, Jumeirah Beach, Blue Mosque, La Mer Beach, Dubai Marina, Sheikh Zayed Road, and Mall of the Emirates, Global Village, Miracle Garden, Burj Khalifa, and Dubai Mall, etc.
If you want to add the Abu Dhabi Sightseeing tour to your itinerary then visit the Abu Dhabi city tour deals and explore the historical city of UAE.
Highlights of Dubai city tour
The Dubai city tour amazing journey starts from tourist choice location like Dubai any hotel, any residence, etc. The assigned bus driver pickup the tourist from their doorstep at their convenient time and drives around the world's most beautiful city's top leisure attractions.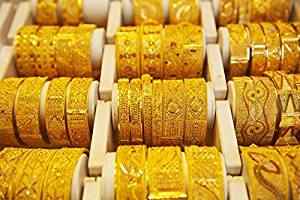 Gold Souk & Spice Souk Dubai: The first tourist attraction of this amazing tour package is 'Gold Souk & Spice Souk Dubai", Located in the heart of Dubai's commercial district Deira Dubai.
The Gold Souk is the trading hub of gold, costly designed jewelry, and stone, etc in UAE.
Gold Souk is a traditional market with over 300 retailers trading exclusively in jewelry. The market is globally famous for its large variety of gold ornaments and great gold prices.
The souk comprised hundred of retail shops offering a wide selection of jewelry, diamonds, and costly stone, etc.
Dubai Museum: Head to Dubai Museum & Al Fahidi Fort which is one of the best tourist spots in Dubai city tour packages which will lead you to know in deep about Arab people's history.
Here you can see the old daily usages items which Arab people were using in the past time and old photos gallery, old weapons, old boats, tombs, agriculture accessories and so many other heritages which reveal the history of Arab.
The Dubai museum will surely make a remarkable and unforgettable impact on your mind.
Jumeirah Mosque: Driven by Jumeirah road and passing through union flag toward "Jumeirah Mosque" also called Blue Mosque. This historical mosque is built of traditional Fatimid style and one of the Best tourist attractions for photoshoots and it is the only Mosque in Dubai where even Non-Muslim are allowed to go inside.
Head to the White Sand Open Beach following the same route to Jumeirah beach for photo shots and sightseeing.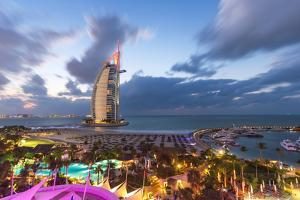 Burj Al Arab Hotel Dubai: The next Dubai tour attraction, which considers being the most visited and luxurious hotel in the Middle East, "Burj Al Arab Hotel". The 7-star luxury hotel is situated on the edge of the Arab sea on the island.
The hotel is not only considered one of the tallest hotels in the world but also reputed as one of the most expensive accommodation properties worldwide.
Burj Al Arab is an iconic symbol of Dubai city but most of the tourists adore this masterpiece for its unique architecture and design.
In addition, the free public beach nearby the Burj Al Arab hotel gives tourists an excellent location for photography. Go by legs till tourist access point and take memorable pictures with Burj Al Arab for social sharing.
Adding more to this exciting Dubai Adventure Tour, the tour bus driver will take you to Madinat Jumeirah which is full of world top class approx 50 restaurants with a stunning view of the Arabian Gulf. These restaurants are serving tourists 24/7.
Atlantis Hotel: Our experienced driver will take you next to the Palm Island Atlantis Hotel area, the 5-star majestic hotel situated on a man-made island with an amazing view of the Arabian Gulf Sea. Take some photos from the tourist access point with your group.
The five-star hotel resort Atlantis Dubai which covers 46 hectares (110 acres) has several attractions for both adults and children; offering a variety of not only luxurious accommodations, but a wide choice of recreational activities to suit varied interest and energy levels of guests to warrant an experience of a lifetime at such a grand place as Dubai.
Atlantis Dubai has a number of luxury boutiques for your shopping needs, a wide dining selection plus a ShuiQi Spa, a Fitness center, and tennis courts for the guests; plus function spaces for meetings or events.
Dubai Malls: Further, Visit Dubai Marina and Mall of the Emirates for shopping and head to Dubai Mall via Sheikh Zayed road. Have some shopping in Dubai Mall.  Dubai Mall is one of the largest shopping malls in the world.
The mall is a part of the Burj Khalifa complex and also includes two other gem attractions of Dubai, i.e. Dubai Aquarium and Dubai Ice Rink. Dubai Mall is considering the most expensive mall in the Middle East.
Dubai mall brings great pleasure and provides world-class fine dining options, an ice rink, an aquarium, and some sorts of children's activities as well.
There are lots of fun travelers can grab in Dubai Mall inside, from interior view to shopping, it attracts luxury and expensive shopping lover travelers from all over the world.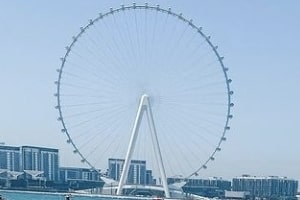 Ain Dubai (Blue Water Island): Are you excited and ready to get a ride in the world's largest & tallest Ferris observation wheel Ain Dubai which is going to open for the public on Date 21 Oct 21?.
Buy your ticket in advance and get ready for incredible entertainment and fun with family & kids, soar into the sky and watch Dubai like never before while riding on 250m height Ain Dubai observation wheel.
Book Ain Dubai ticket now which starts from 130 AED per head and include it in your Dubai city tour itinerary.
Celebrate a next-level party at your 250m up private cabin in the sky.
Soar into the sunset and make a memory from the sky, enjoy a 360-degree epic view of Dubai from the newly open iconic landmark AinDubai.
Enjoy food and shopping at Blue Water Island, spend an entire day at Blue Water Island with your loved one for relaxation and fun on the edge of a beautiful beach.
Ain Dubai observation wheel consists of 48 capsule shape luxury cabin, each cabin size is bigger than 2 double-deck buses, Ain Dubai holds a record of soaring up to 1750 passengers at once and each ride is last about 48 minutes. Isn't it amazing?
Watch Dubai from the new height, touch the cloud.
So, are you ready to witness the world's largest observation wheel? Book Dubai's private tour with a visit to AinDubai Blue Water Island.
Burj Khalifa Dubai: The last tourist attraction of this amazing Dubai city tour deal is Burj Khalifa Dubai. Earlier known as Burj Dubai, Burj Khalifa has several sparkling features that make it a top attraction of Dubai.
Standing proudly as the tallest building in the world, Burj Khalifa features an observation deck on its 124th floor from where you can admire the striking beauty of Dubai.
You will surely amaze by the awesome outer view of the tallest skyscraper.
New and Future Attractions:
Dubai Creek Tower: Dubai tourism sector generating enough income from the tourism sector, thus the govt is focusing highly to build world top class tourist attractions like "Dubai Creek Tower" which is under construction. The height of this skyscraper will be 1345 meters which will remain Dubai to retain the title of world high skyscraper city.
Aladdin City: Another mentionable Future Attraction is "Aladdin City" inspired by the famous Aladdin story or film and is being constructed. This tourist attraction will lead you to disappear in the magical story of Aladdin.
The Museum of The Future: Another latest Dubai Tourist Attraction  "The Museum of The Future": The museum of innovation and design which showcases a new era, creativity, and future hope. It is home to the future technology where you will get the chance to touch the future, see the creativity, and imagine the possible world to come.
Note: Showing our good well, we also have the option of customizing the default Dubai City Tour Itinerary as per the guests/tourist's choice and needs. You can advise the tour bus driver about your own Dubai city tour itinerary and let the driver take you to your chosen attractions.
We also offer Abu Dhabi city tour from Dubai under budget rates by luxury vehicles with executive drivers, you will surely love exploring the top tourist attractions of the capital city of UAE.
Also, if you want to escape from busy cities like Dubai and Abu Dhabi then book an Al Ain city tour or Hatta City Tour and enjoy exploring green and natural attractions.
Other Tour Packages, You May Need To Explore
Watch Dubai Top Attractions Live
Modern Dubai City Tour Itinerary
In this Dubai City Tour deals you will get an amazing chance to explore all the top tourist attractions located in Dubai city territory by exclusive tourist bus or van with an experienced driver.
Dubai City Sightseeing tour duration is a minimum of 10 hours, extra hours will be considered overtime.
Our Dubai City Tour Itinerary includes the below tourist spots. The Dubai city tour itinerary mention below can be covered within two or more days and subject to how long the tourist wants to stay at each spot.
Pickup from any place within Dubai city or Sharjah city using Van or Bus (Subjected to customers' needs).
Gold Souk and Spice Souk Dubai. (The biggest Gold market & Souk in Dubai).
Dubai Creek (Dubai heritage district, old Dubai).
Dubai Museum (The old historical building of Dubai. A deep view of Arab history).
Dubai Jumeirah Mosque (The top photographed Mosque in Dubai UAE).
Jumeirah Beach (Best white sand beach in Dubai located in Jumairah area).
Burj Al Arab Dubai (The most luxurious hotel in the world).
Show More
Important information
Casual dresses are recommended.
Get your camera with yourself to capture an amazing movement in this Dubai local tour.
Some tourist attractions in Dubai city required tickets which shall be arranged by guests prior, also the tickets can be purchased at the entry gate too.
Our Dubai tour packages are private basis only and not sharing basis. We provide an exclusive van or bus for each group with an experienced driver.
Pickup time and pickup location within Dubai city will be as per the customer's convenience and needs. Guests shall inform us a minimum of 1 day prior about the time and location.
Note: The Dubai local tour time countdown starts once drivers pick up the guests from their chosen location.
Dubai Tour Booking & Cancellation Policy
Dubai city tour booking shall be made a minimum of 48 hours prior to the date of the services (it's not mandatory but favorable for us). Booking can be done even on the same day also.
Those tourist attractions which required entry tickets shall be arranged by tourists.
Infants are exempt from entry fees.
20 % payments shall be posted to our bank account prior to secure the booking. Note: if advance payment sending is difficult, so we can show flexibility and booking can be done without advance payment, thus payment shall be paid to driver by cash at services 1st date.
Booking can be postponed or canceled by guests/customers a minimum of 3 days prior to the date of the services.
1oo% payment will be charged if the booking is canceled by customers within 24 hours prior to services start time.
Q: What is Dubai City tour?
A: A Dubai city tour is best way of exploring Dubai top landmarks in a full day Dubai sightseeing packages. You can even go with tour operator default tour itinerary or can schedule your own wishes itinerary of tourist attraction you love to see and visit.
Q: What you can do in Dubai for free?
A: Dubai is open heart city and offering allot of free things to do in Dubai, like go and watch fountain show at morning near Burj Khalifa, Visit Dubai mall and move around in the world biggest shopping mall, Visit Dubai museum and explore the history of Arab, Visit Dubai Beaches, Parks etc.
Q: What activities can you do in Dubai?
A: Dubai is full of world top adventure activities which will never let you board either you are new or old to Dubai.
Few things to do in Dubai we can mention here like, Visit Burj Al Arab tourist access point, go to blue mosque, take Abra ride at Dubai creek, visit Desert safari Dubai, head to Global village, enjoy time in IMG world park, take evening tour of Dhow cruise with diner, visit Dubai Aquarium, get to Dolphinarium Dubai, visit Lego land Dubai, Motion gate and Bollywood park Dubai etc

AALI Transport and Bus Rental Dubai LLC is The Leading Transportation & One of The Best Bus Rental companies in Dubai, Sharjah & Abu Dhabi  UAE.
We Offer a Premium Vehicles Renting Service in Dubai For Picnic &  Parties Transport, Guest Transport, Family & Friends Transport, Events Transport, Airport Transfer, City Tour Transport, Hotel Transport, Group Passenger Pick n Drop, Sightseeing Transport, etc.
We Have All Types Of Luxury Minivan and Buses with Drivers Rental Services On Daily & Weekly Bases All Over UAE.
COMPANY INFORMATION
Add: Sheikh Zayed Road Dubai & Rolla Sharjah