Transfer from Dubai Airport
Rent a private Minivan or Bus for Transfer from Dubai Airport to anywhere within UAE online on budget rates.
Our professional drivers will assist you accordingly once you land Dubai Airport through whatsapp communication till safely escort you with luggage to the chauffeur bus or van.
Choosing a private Transfer from Dubai Airport for a large group or family is a best choice and stress free and even cost you less compare hiring many taxi. We offer an easiest Airport transport booking services, simply whatsapp us or just chat online with our Airport transfer booking agent and get all the details including booking in few minutes.
AALI Tourism and Transport believe in offering Transfer from Dubai Airport in luxury style to visitors and tourist with reducing the high cost of transfer associated with it. We always strive to provide the best services to our valuable customers with integrity and reliability.
Apart from well trained drivers, we offer fleets of modern and luxury buses and minivan available 24/7 for Dubai Airport Ride to hotel in UAE or any place as per customers' needs.
Dubai Airport Transfers Luxury
Being in transport business from a decade we understand many issues customers has been facing when it comes to Airport transfer (To and From Airport) with large group in Dubai.
Because of many stop of public transport bus at Dubai or small taxi costly fare and unnecessary waiting at Airport, we consider hiring a private vehicle for Transfer from Dubai Airport is a best solution.
Should you want to reach your hotel or residence destination on time with low cost in luxury way, no problem at all, we are here to help you provide Dubai airport transfers luxury services.
Renting a car, van or bus from "AALI Bus Rental" ensure your DXB Airport ride in stylish and most convenient and luxury way at very affordable rates.
Dubai Airport Transfer
We offer excellent Dubai Airport transfer services since 2007 with exclusive private Minivan and Buses with highly trained multi languages speaking drivers.
If you are planning visiting Dubai for a business trip or family vacation tour with a large group and in need of urgent Airport transfers services.  So give us a call or Whatsapp, we offer rapid and efficient DXB Airport transfers for Arrival and Departure both transfers.
Our Dubai Airport taxi drivers are highly professional with excellent communication skills and whatsapp enable, the driver will reach Airport on time to ensure validity of services on time with by tracking your Airplane arrival online.
To maintain the best reputation of the company we offers Transfer from Dubai Airport services in all UAE based Airports and transporting the people all over UAE to their doorstep.
Should you are with a large group with luggage and seeking to have professional, reliable and private transfer by Minivan, Minibuses or big luxury buses with budget rates, Just whatsapp us at 00971553038615.
Dubai Airport Transfer Advance Booking
Why we prefer advance booking of Dubai Airport Transfer? Because it's the best, stress free, most convenient and economic for large group carrying luggage and kids, and it also enable us mobilize and schedule your airport transfer pickup accordingly on time, it will indeed helps you avoid Dubai high traffic and reach your target destination on time frame.
Our highly experienced driver will come to any Dubai Terminal according to your ticket and airplane schedule to pickup you with your luggage safely on time.
Considering time consumption reductions of our valuable customers, we offer fast track Dubai Airport transportation booking services with NO any advance payment.
We will be just needed your ticket snapshot and confirmation of booking through whatsapp, call or by email to process the booking prior.
The booking process for our airport transport private ride is extremely easy and rapid. Just give us a call or whatsapp and our professional booking staff will respond within a minutes with competitive offer.
Once your booking done with us, so you will no need to worry about anything and we will take care the rest.
The professional private ride driver will reach on time to Dubai Airport Terminal to pre-ready for on time Airport pickup.
Our drivers are very cooperative and highly trained, driver will help you carry your luggage and escort you to DXB Airport parking where he park your Airport transfer van or bus and will drop you at your booked hotel or at any place within UAE.
Our Airport transfer facilities are actively available in All UAE based Airport e.g. DXB Terminal 1, DXB Terminal 2, DXB Terminal 3, Al Makhtom Airport Dubai, Sharjah Airport and Abu Dhabi Airport.
Dubai Airport Transport by Family Van / Buses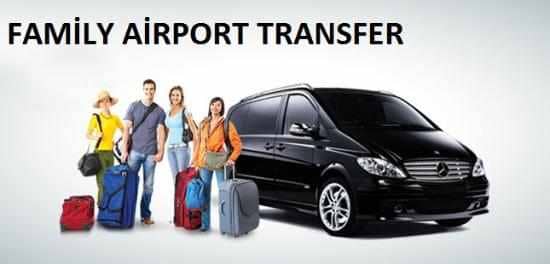 Enjoy the hassle free ride with us in Dubai Airport by your private Transfer from Dubai Airport services by luxury van or bus with executive drivers.
Why would you use Airport taxi or sharing bus or wait for a long time and waste your worthy time for unfamiliar public transpiration system if you can get pre online booking at budget rates from us and with no any advance payment?
We have reserved fleets of Minivan and Buses 7 seats, 12 seats, 15 seats, 25 seats, 32 seats, 35 seats and 50 seats luxury vehicles especially for DXB Airport Transfer.
Choose our luxury private Dubai Airport Transport vehicle as per your needs and just whatsapp us for quote and booking.
Traveling with a large group or family with luggage are indeed difficult to manage the things, so why you take the stress if AAli Bus Rental LLC is here to provide you the best and lowest private ride by exclusive vehicle to any Airport either its Airport Arrival or Departure transfer.
Note: Our fleets of chauffeurs vehicles are minimum 7 seats (and we don't have small cars) so kindly contact us only if you need 7 Seats or above vehicles till 50 seater).
Enjoy our luxury private Transfer from Dubai Airport your hotel in Dubai territory, Like Atlantis Hotel, Burj Khalifa, Burj Al Arab, Jumeirah Beach, Umm Al Quwain, Sharjah, Jebel Ali areas, or Abu Dhabi city, Pujaira, Al Ain city.  Our transfer services are available 24 / 7. We are reachable by whatsapp anytime.
Why We Are The Best Private Dubai Airport Ride Services
✅   We are in the list of Top 10 Transfer from Dubai Airport services provider.
✅   We offering Airport pick n drop transport since 2007 with best services track record.
✅   Earned the best transport provider award of year 2018 (Awarded by Dubai Transport Authority for safest ride and hiring professional multi language spoken drivers).
✅   Advance booking with no advance booking payment (Payment shall be made once the job completed to driver by cash by any currency).
✅   Services available 24/7.
✅   Brand new vehicles with professional drivers (All drivers possess more than 7 years UAE experience).
✅   All drivers are net active and are using whatsapp for free and quick communication & coordination with their assigned guest/customers.
✅   Low budget transfers by Luxury ride.
✅   Services available in all UAE based Airport.
✅   Cancellation is free if requested 24 hours prior to airplane arrival.
✅   Booking can be even done on swift way 1 hour prior to pickup time.
Dubai Airport to Abu Dhabi Transfers – Pick & Drop Dubai Airport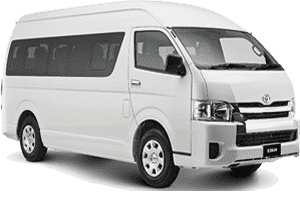 We knows that how is it stressful feels once you arrive to the most busy Dubai airport with family or for business trip with short time frame and you seek for convenient transfer on fast track. AALI Dubai Airport transfer offers you punctual transportation services on time by one short call.
Whither you want transfer from Dubai hotel from your doorstep for departure or arrival with in Dubai or Abu Dhabi, where are here to help you.
We offer Pick & Drop Dubai Airport services from Dubai airport to Abu Dhabi any place drop off as well as all seven emirates of UAE. Dubai Airport to Abu Dhabi transfers take approx 1 hour  & 40 minutes by exclusive private minivan.
About Dubai International Airport
Dubai International Airport is one of the busiest airports in the world, each year approx 80 Million passengers arriving to Dubai airport.  It comprised of 3 Terminal (Terminal 1, Terminal 2 and Terminal 3) Each terminal has separate wallet parking areas. Terminal 3 has one parking, which called Parking A, while Terminal 1 and 2 have two parking areas Parking A and Parking B.
The airport situated is just about 3 miles from the heart of the city, the airport spread over an area of 3,100 acres of land.
Dubai airport inaugurated in 1960 with initial needy terminal, it's situated in Dubai Garhoud area.
The airport connects more than 250 Destination 6 continents by more than 105 airlines.
Dubai Airport is hub to all other 7 state of UAE.
Emirate Airline which is the Dubai National Airline, depart and arrive at Terminal 3 only, all other flights are arriving and depart from Terminal 1 and Terminal 2 only.
Why To Book Transfer from Dubai Airport Services From us
When it comes to selecting a Transfer from Dubai Airport services for a large group, you should book your transfer with well reputed Dubai based local company. Since 2008 in the business of transportation we earned the trust our valuable local as well as abroad clients by providing professional, hassle free and cost effective Transfer from Dubai Airport services.
Below are few considerable points which will lead you selecting us your transport partner.
Luxury and ordinary range of minivan and buses.
Well experienced and trained drivers.
Multi languages speaking young drivers.
On time pick and drop
Safe transfers
Affordable rates
Quick coordination with customers supports team by call, whatsapp or online chat.
Hassle free services, driver can wait at Airport parking until customers picked up.
Exclusive transfer (no sharing)
Fast track booking facilities through Online form, Whatsapp or phone call
No advance booking payment, payment on arrival by any currency to driver
FAQs
Q: How much is a taxi from Dubai Airport to Abu Dhabi?
A: The cost of private taxi from Dubai to Abu Dhabi city subjected to which Airport are you arriving, either its Terminal 1 , Terminal 2 , Terminal 3 or Al Maktom International Airport.
Also it depend on which vehicle have you booked with us.
Considering competition in transport business we are minimizing our Airport transfer rates regularly, Thus we have reduce our prices. Our Dubai airport transfer to Abu Dhabi city areas 1 way cost start from 550 AED exempt airport parking charges for 7 seats vehicles.
The rates may vary and depend on how many seats vehicle have you booked with us.
Note: We offer Airport transfer services by minimum 7 seats Minivan with drivers till 50 seats luxury buses. Each vehicle airport transfer rates are different than each other. (We don't provide Transfer by small cars, like cars etc)
Q: Is it easy to get a taxi from Dubai airport?
A: Dubai is highly developed country in terms of transportation and Dubai government paying high attention to transport system, thus getting Airport taxi is extremely easy, even by one whatsapp or call you can have your private ride within 30 minutes max.
Should you are less people like less than 4 passengers with 1 or 2 luggage so the best and easy option is to get Govt airport taxi parked near around each terminal exit, else if you are with a large group with more luggage so the best and easy option is to get van taxi from transport companies like us AALI Bus Rental.
Q:  How much is a taxi to Dubai Airport?
A: Whiter you are in need of taxi to Dubai airport for transfer or Dubai airport to hotel transfer. The taxi fare is subjected to which vehicle you want to book and that depend on the number of passengers and luggage.
Small public taxi like 4 seats cost start from 25 AED for Airport transfer and the extra cost will be calculated per km. (Note: We don't offer small taxi like 4 seater, we offer minimum 7 seats van which cost start from 450 AED from Any place of Dubai to DXB Airport drop off) and for big private Van or Buses like 14 seats, 25 seats, 33 seats, 35 seats and 50 seater luxury buses cost are a bit high and subjected to on spot deal.
Q: What is Dubai airport parking cost?
A: Dubai Airport comprised of total 3 terminals (DXB T1, DXB T2 and DXB T3)
The cost of Dubai airport parking charges of Terminal 1 and Terminal 2 (Parking B) are 40 AED per hour, While Parking A is VIP and the cost is high up to 50 USD per hour.
Terminal 3 has no Parking B economic option, There is only one wallet parking (Parking A) which is located just in exit door. The cost of Terminal 3 parking starts from 49 USD per hour for small Vans.
Q: Can we book Airport transfer with Dubai city tour?
A: Yes, We offer Airport transfer with Dubai City Tour transport on budget rates, If you book Airport transfer with Dubai city tour, so than additional Airport transfer cost will not be added (only airport parking charges will be added)
Related Tags:
Transfer from Dubai Airport, Dubai Airport Transfer, Dubai Airport Transport, Pick and Drop at Dubai Airport, Dubai Airport Taxi, Private Dubai Airport Transfer, DXB Airport to Abu Dhabi Drop Off,